.
.

.
.
.

.
.

.
.
.
.
.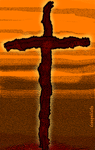 .
.
.
CHRISTMAS
CHRISTMAS STORY
CONCEPTS OF CHRISTMAS
CHURCH
WE, THE CHURCH - EPHESIAN STUDY
FAMILY
Parent - Child Relationships
Father's Day Thoughts
GIFTS
THE GIFTS OF THE SPIRIT
GIVING
The Gift of Giving
The Extent of Giving
HUMANISM
Humanism - The Religion of Man
OBEDIENCE
Benefits of Obedience
Saying Yes to God

PROPHECY
Seventy Weeks and the Great Tribulation
Understanding Apocalyptic Prophecy
SANCTITY OF LIFE
Respect for Human Life
Sexual Purity
Whose Life Is Important?
How to Be Pro-Life
SELF
POGO
What Jesus Taught about Self
What Paul Taught about Self
SALVATION
Why Jesus Died
STEWARDSHIP
Beyond Money, Time, and Talent
Stewardship Testimony
WISDOM
Abraham, Isaac, Jacob
EMPOWERMENT
GROWING IN OUR CHRISTIAN WALK
Jacob: Dealing with Natural Strength
SACRIFICER OR SURVIVOR?
THE SECRET OF SUCCESS
GOOD FOR NOTHING
WORSHIP
Thoughts on Worship

MISCELLANEOUS
SERMON NOTES (Tom Suiter)
All of the
topics and Commentaries are in Adobe Acrobat format.
If you do not have an Adobe Acrobat Reader you can download it without cost by clicking on the following
LINK
After choosing a Topic by clicking on one of the hyper-links, a new windown will open along side of this page.

NOTICE: If you are using an Android Device, then clicking on a LINK will simply download the file to your "download" folder and you will need to open that folder and then open the file to read it.